My Last Subscriber Is Gone
For this Halloween, I tried to be productive on both my websites: I wrote a short story for Crooked Ink, and an article on European folklore on Godsip Club. About the latter, I delivered the newsletter to the followers on Friday evening, just after work. I published it on the social media too, and got some boosts and likes. When I woke up on Saturday morning, I noticed an email notification on the smartphone. It was from Tutanota app, a provider with which I'm trying to replace Gmail. I use it mostly for the accounts linked with the websites above, so I hoped that it was a new follower or a newsletter subscriber. It was the opposite. With sorrow, I noticed that the last subscriber of the newsletter had unsubscribed.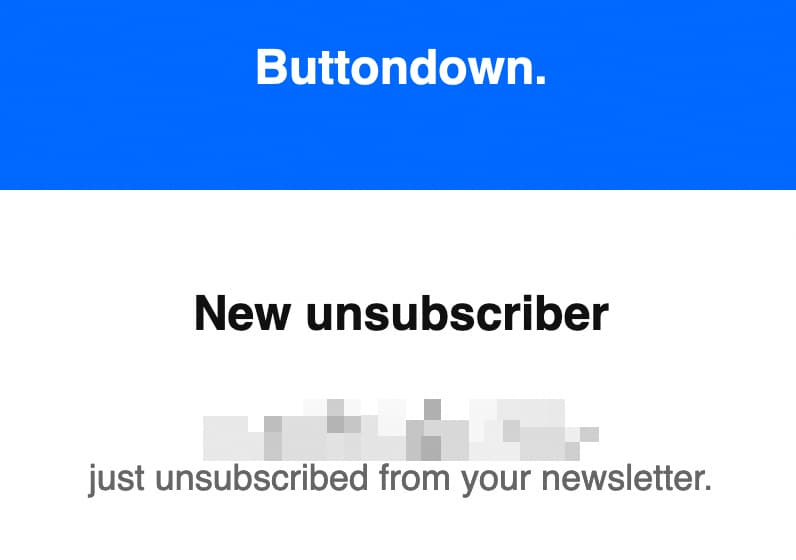 In about a year and half, only five people had signed up, but it was more than I initially hoped for! Alas, slowly, everyone clicked the "unsubscribe" button… but it's fair. At the moment, the Godsip Club newsletter is read only… by my family, but it is not what I wanted. I understand that nowadays it is hard to get visibility, but this way keeping a newsletter becomes a useless effort.
I'm just happy to keep the blog(s) available on the web, for anyone interested. We'll see if things will change, but this situation recalled me a meme I saw the other day on Mastodon: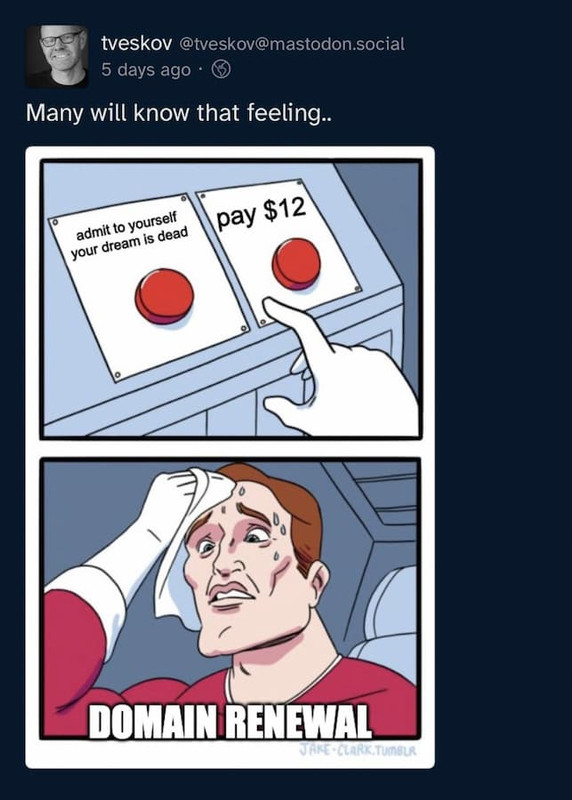 [sighs deeply]
---
🎮 The Stanley Parable: Ultra Deluxe. Beautiful!
🎧 *shels – I love them.
📖 I started The Three-Body Problem, nice but different from what I had thought – for now!